---
Latest News
Welcome to the Dropship Entertainment archive site! Here you'll find historical information on Dropship's plays and productions, along with photo galleries and reviews. Enjoy!
---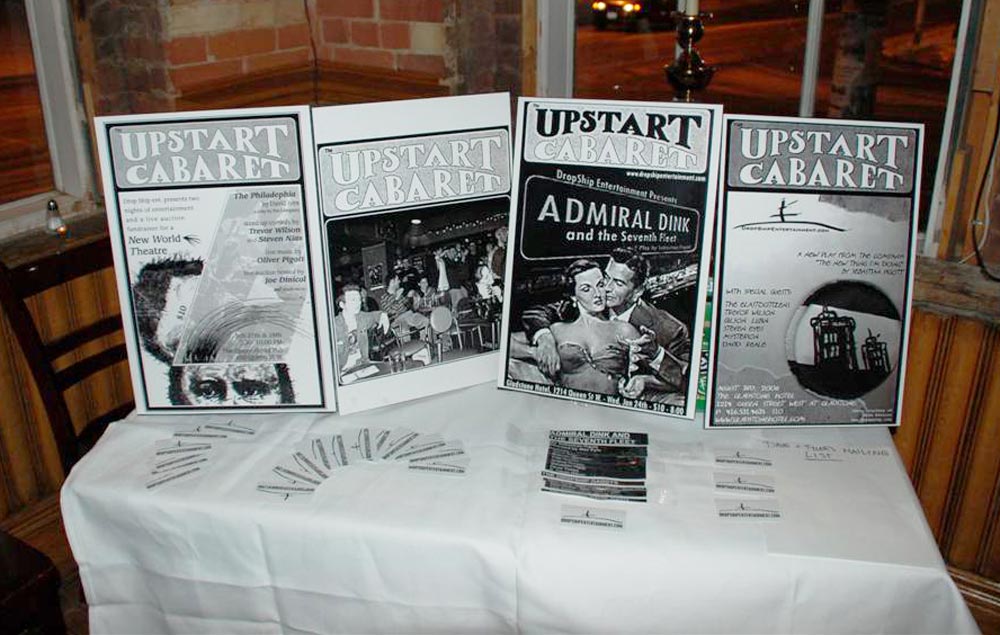 Dropship Entertainment is a collaboration of renegade actors with a taste for the more daring side of the performing arts.
We have a goal to cross-pollinate artisans with artists and other contributors of the community via the creation of theater and live entertainment. In showcasing not only artists of the community, but the physical community it self and those who foster the area's social and financial frame work. Where florists and art galleries, small businesses and other local contributors will have an opportunity to create innovative "happenings" in their neighborhood: a cabaret, a restoration play, a night of music, living art that will inspire not only a new network of artistic collaborations in the area but also new set of connections with all who supported the artistic enterprise.